Our Pride Alumni
Our pride and faith in S K Nagda & Company, The Articles Trainees remains unwavering, even long after they cease to be a part of the Firm. Being our alumni, these have played an important role in building the credibility of the firm and have contributed immensely to our growth that is why we continue to build and sustain an emotional relation with them.
---
CA. Kapil Joshi
---
It is my pleasure to place on record the wonderful years I had under the auspices of S K Nagda & Co. There all professional and skill development focus was given. There I regularly attended clients for solving their problem, which has given me confidence in my life. They helped to come out of the personal problems. AT SKN, every need was taken care for every article and we were always motivated so I can say that SKN is the best firm in Udaipur for CA articleship. Their practical approach helped me to pass out the most competitive CA Exams.
CA. Naresh Suthar
---
SKN natured my aspirations and laid the foundations to realise those aspirations. S K Nagda & Co. is the best firm to do CA articleship in Udaipur during the leave and examination period, I got regular updates and guidance for study. During training, I was flooded with the work assignments such as Taxation and Audit's of Bank, Co-operative Society, Marketing Society, Local Self Bodies, Govt undertaking etc. Due to their personal attention, I could become the Member of the highly regarded Institute, The ICAI.
---
CA. Shubham Bholwat
---
I come to know from my friends and relatives, for doing the CA, the SKN is the right place for doing the CA training in Udaipur. It was also made me known that individual intellectual and social stimulation begins from SKN. Today when I think of this statement after a long time of passing out of CA, I think that it was cent percent true. I did training at SKN as a fresher with no direction and walking out at the end of the training period with a job in hands probably a best transformation a person can get. I salute to SKN, a career beginning firm.
CA. Suraj Thadani
---
My sincere thankfulness to SKN. They helped me to develop my professional skill during training. I was regularly preparing reply of show cause notices issued by the Dept., and attended the hearing thereto. SKN is the top firm for CA articleship in rajasthan as they helped me to understand the quality and requirement of professional image. I once again thank SKN for helping me to gain the knowledge throughout the period due to which I am living my cheerful life.
---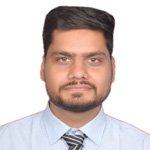 CA. Mohit Sharma
---
At the very outset I would like to express my heartiest thanks to SKN. I am highly indebted to SKN for helping me to achieve the great heights in the CA articleship in Udaipur. As a result of constant support, I could pass out CA Exams. The training period was the best journey of my life. Whenever I remember those days, my heads up with proud. Those three years training period was just like three days for me which completed very fast. But in those periods, a good memory has been created which I cannot forget.
CA. Surendra Rathore
---
Achievements, opportunities, forward thought and hard work that what I gained form SKN and I could climb to the ladders of success. My experience in SKN was amazing; I got infinite love and lessons in SKN. After the end of return filing period, yearly outing with all trainee, staff, team and SKN Sir, was really joyful. I Just want to thank to the wonderful working environment of SKN …….. I am proud to associate with SKN the top CA firm in Udaipur.
---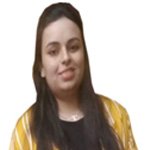 CA. Manali Matta
---
Office of S K Nagda & Co is a temple of knowledge and bliss. It has provided me a wonderful environment and opportunity to learn and grow myself in every field. AT SKN I have not only got the boost for studies but also for other curricular activities. I have got infinite love and support from them at every step. They encouraged me to bring my hidden talent in number of ways. SKN is not only a best chartered accountants firm in Udaipur but it is like a family and doing articleship was one of my best decisions.
CA. Harish Menaria
---
The friendly environment, the systematic guidance towards CA Professional exams, and imparting practical knowledge made me a competent individual. The wide range of works viz income tax, audit, VAT, project finance, and bank audit etc really helped to my future. Their facilities are really very good. They always stood first to help in case of need arise. I am really proud to be a part of the best professional firm in Udaipur i.e. SKN.
---
CA. Viplav Kalra
---
The academic experience with the top class infrastructure and excellent knowledge of SKN team endured me with a lifelong carrier excellence. Leave programs linked with the practical study methodology and supports have given me the confidence to pursue my carrier ahead. I am really lucky and proud to have been the part of this best professional CA Firm in Udaipur. SKN Team helped me to grow better professionally and personally. I am thankful to SKN Team.
Adv. Bhavesh Sharma
---
SKN is a place where we all the trainee reviewed case studies, shared resources and coached each other. We helped every one of us be as prepared as possible. Dream comes true when I passed the CA Exams. Thanks to SKN team for changing life. I am fortunate enough to be a part of top CA firm in rajasthan.
---
Jaysmita Jain
---
My experience with SKN meant highly responsible and challenging profession. I really enjoyed the team support and learned to do best possible within the frame work of law for the benefits of the clients. Training modules of SKN is designed according to the need of CA profession. I realised I was really lucky for doing the training at SKN. The SKN is the top CA firm in India as they are highly experienced not only in industries but in all fields which provided me the keys of success.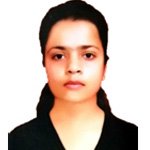 Karishma Jain
---
Joining the SKN for CA training was nothing but life proving. I am grateful to the SKN team which gave me a greater understanding of all the fields like Tax, Audits, VAT, TDS, preparation of propjet reports etc. All these prepared me for the daily challenges which I face during my professional life and feel confidence. I am thankful to god to provide an opportunity for being part of best chartered accountant firm in INDIA.
---
Sahil Porwal
---
Being not very much brilliant in studies though I am fortunate enough to get a chance to complete my articleship under the experienced partner team of S K Nagda & Co which helped me a lot not only in my professional life but also in my personal life. I am very much thankful to all the partners of SKN as well as my other colleges to help me in achieving the practical knowledge on accounting, Income Tax & GST Compliances, Statutory Audit of banks, Internal and statutory audit of Companies, NGO, trust and society etc.
---