WELCOME TO
S K NAGDA & CO.
ESTABLISHED IN 1997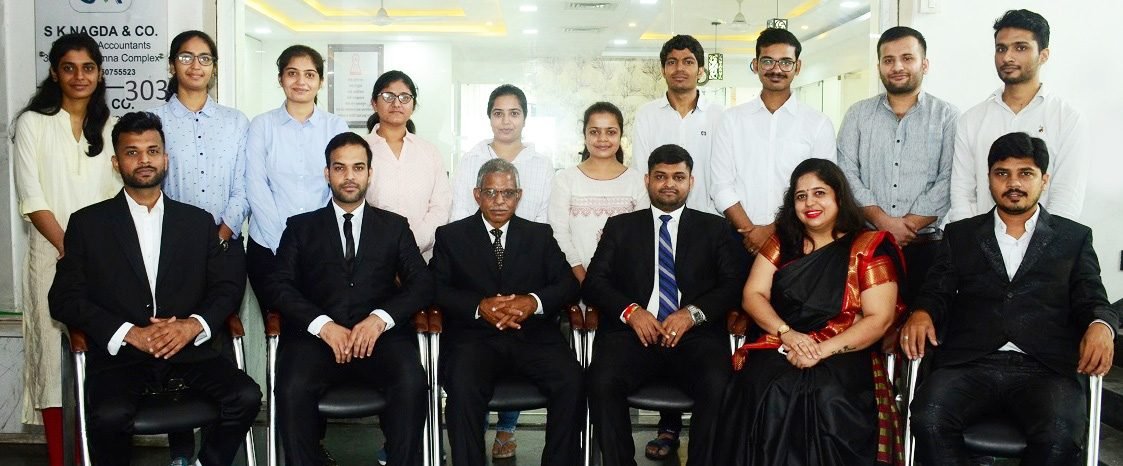 ---
Brief Profile of Firm
S K NAGDA & CO. a registered firm with all the Government Departments, was established in the year 1997 by CA S K Jain and has, over the years, expanded into an aggressive and productive organization not only in INDIA but at the globe level, which offers a spectrum of professional services to diverse clientele. As a vibrant association that brings together great minds at work, we adopt a pro-active approach to respond to business needs.
Our multidisciplinary outlook, combined with professional knowledge and extensive industry experience, helps us to deliver excellence in everything we do. In ever changing business scenarios, where there is a need professional advice, S K NAGDA & CO. is a perfect place for you as ..Yours Business Friend.
We have a good team of professionals to meet the requirements of our prospective clients including the existing ones. However, considering our commitment towards high quality services to our clients, our team is growing with more and more associates having strong professional background with good exposure in the related areas of responsibility. Team strength of 5 CA Members, 1 Advocate and 15 other supporting staff enable us to work with full professional competence at desired satisfactory level of client.
From Registration to business development and risk management, our team of specialists works closely with our clients helping them to alleviate risks and seize better prospects. The organizational environment promotes academic rigor, nurtures innovative approaches and encourages team members to contribute intellectual capital within the system continuously.
OUR MISSION
"Committed towards the highest level of confidentiality, integrity, availability and quality, in working and in management, by offering best support and service to clients across the world"
OUR VISION
"To be the most highly reputed professional firm not only in the INDIA but also in whole world where clients come for the peace of mind in friendly gesture. And to work with their interests by deploying and recruiting the best talent, advocating a culture of perfection, implementing a customized approach and employing fair practices"
Dear Friends,
Greetings of the day!!

During the present scenario, business is not so easy for each and every man but the chartered accountant is the man who can give path, power and vision to a businessman to earn growth in business by providing consultancy on various aspects besides accounting, auditing etc.
I think, to handle the complexity in the business; a Chartered accountant is like a child hood friend for businessman. Therefore we are more emphasis to work in friendly environment also apart from professionally with our clients.
"Chartered accountant's knowledge and Work experience of businessman are enough combination to get financial peace for both."
CA. Suresh Kumar Jain
FCA, CS, LLB